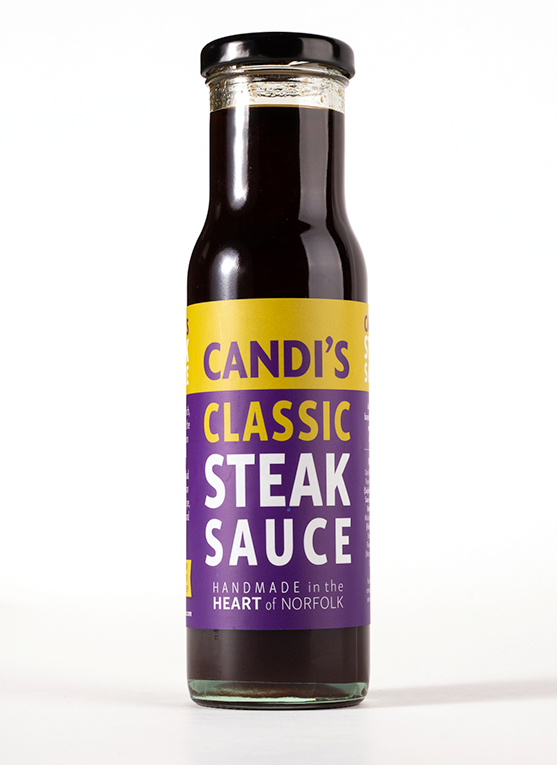 CANDI'S CLASSIC STEAK SAUCE
A handcrafted rich, dark sauce and the perfect additionto any meal. A modern revival of an Edwardian steak sauce recipe, full flavoured andso tasty!
A rich tomatobased savoury saucewith vinegarand spices.
NUTRITIONAL INFORMATION
Typical values (Per 100g)
Energy kcal 193 / kJ 809
Fat 0.0
of which saturates 0.0

Carbohydrates 47.7
of which sugars 46.0
Fibre 0.4
Protein 0.7
Salt 0.7
Available in one size our 305g retail bottle.