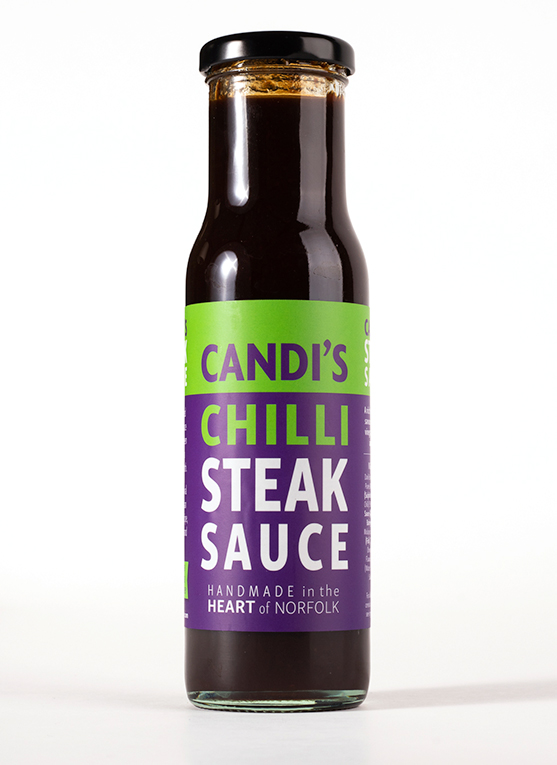 CANDI'S CHILLI STEAK SAUCE
A handcraftedrich, dark sauce with fruity green chillies for a rounded warmth. A modern revival of an Edwardian steak sauce recipe, full flavoured andso tasty!
A rich tomato based savoury sauce with vinegar, green chilliand spices.
3 out of 5 stars – reviewed in The Times Food Supplement (September 2019)
NUTRITIONAL INFORMATION
Typical values (Per 100g)
Energy kcal 206 / kJ 862
Fat 0.1
of which saturates 0.0

Carbohydrates 50.3
of which sugars 48.3
Fibre 0.5
Protein 0.9
Salt 0.8
Available in one size our 305g retail bottle.