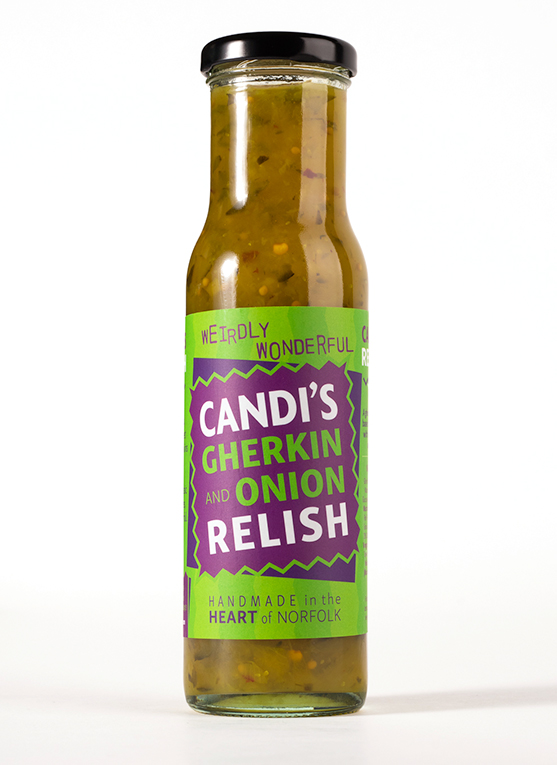 CANDI'S GHERKIN AND ONION RELISH
A handcrafted, tangy and sweet relish with gherkins, onions, vinegar, sugarand spices.
A return to classic retro favourites, weirdly wonderful.
NUTRITIONAL INFORMATION
Typical values (Per 100g)
Energy kJ 479 / kcal 114
Fat 0.1g
of which saturates 0.0g

Carbohydrates 30.2g
of which sugars 28.3g
Fibre 0.8g
Protein 0.3g
Salt 0.1g
Available in one size our 270g retail bottle.